What's a structured settlement?
A "Structured Settlement" is a strategy used to maximize the value of a physical injury lawsuit settlement. It is also used to protect the funds.
Structure payments are tax-free, fixed and guaranteed by highly rated insurance companies.
Learn more about how a
Structured Settlement can help
Why work with Waterville Advisors?
Recommendations from Chicago's leading attorneys.
"... bring an unparalleled level of expertise to the table."

- Philip H. Corboy, Jr. , Corboy & Demetrio

"They work very hard to take care of our clients."

- Joseph A. Power, Jr., Power Rogers & Smith

"Over $2 Billion in guaranteed benefits set-up for our clients in the last 10 years."
Structures work for...

Structures work for clients who want to create a guaranteed payment stream, while maximizing the value of their settlement proceeds by taking advantage of tax-free growth.

Security

Minors

Disabled Clients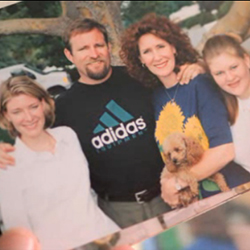 How Structures Can Help
Meet Robin, a devoted wife and mother who lost her husband in a tragic plane crash. In the video, Robin discusses the many advantages her structured settlement provides, including reliable, pre-determined streams of payments; funds to help pay for living expenses and her children's education; the certainty of financial resources that won't be exhausted; and the satisfaction of knowing that her beneficiaries will receive funds even if she were to pass away.
Watch the video